Electric Motors Pumps
Around North York
LN Electric Motors Ltd. is a primary provider of solutions for electric motors and motor control systems and pumps in Toronto, Canada. We work closely with our customers to identify their needs and are committed to creating and maintaining long-term relationships.
Products
We keep a HUGE stock of New and Rebuilt Electric Motors and Pumps. We offer warranty repairs for most of the leading electric motor makes and pumps.
View Our Products
Our Services
Fast, efficient and competitively priced motor repair and rewind services.
Find out more
Contact
At LN Electric Motors Ltd., our mission is to be of immediate service to you in meeting your needs.
Contact Us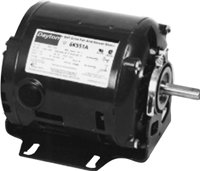 AC Motors
Fractional horsepower and t-frame motors and metric motors in all sizes.
Variable Frequency Drives
Compact and full featured microdrives in the market place. Easy to install and operate. Enables the drive to process and control industrial machines.

Soft Starters
State of the art design for best starting performance for induction motors, and low cost complete solution.
D.C Motors
Permanent Magnet DC Motor 90 VDC and 180 VDC, 1/4 to 3 HP